Company Name: Farzin Rock Stone Group
E-Market Ceneter: http://www.irantravertine.com
Division: Export Stone & Import Machineries
Established: 1992 by R-Alijani
Ownership: Private
Total number of employees: 16
Registered License: 414446 at Ministry of Commerce
Activities: Export, Import, stone processing
Exporting: Travertine, Marble Tiles & OnyxTiles, Slabs and Block.

Importing: Granite, Artificial stone products, Parts and Machineries

Consulting for investing inside outside of Iran and
co-operating.
Head Office: # 3, No.27, East. Sarv St. Ave., Kaj Square Saadat-Abad Ave , Tehran, Iran
Post code: 1998653788
Tel: +9821 - 22092057

E-Mail: info@irantravertine.net
Web: www.irantravertine.net
Dubai Office
Rainbow L.L.C
P.O.BOX: 72511 Dubai, U.A.E
Telephone: 009716-5260667
Fax: 009716-5260696
E-Mail: dubai@irantravertine.net
Australia Sydney Office
Australia office : Mr. Martine
Address:
Unit 5/745 the Horsley ,Dr. Smithfield NSW 2164 Sydney , Australia.
email:
info@australiamarblestone.com.au
Website:
www.australiamarblestone.com.au
Bank
Beneficiary's Bank: Export Development bank of Iran; Central Br; Code 1301
Swift Code: Edbiirthcen
In favor of: Farzin Rock Stone Trade Co
A/C or ID No: 010374136
Beneficiary: Farzin Rock Stone Trade Co.
Bank Sepah, North Alameh Tabatabaee Branch code 1798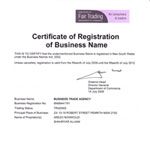 Add: North Alames St., Saadat Abad Ave., Tehran, Iran.
A/C or ID No: 99011 (For USD)
Telephone: +9821- 22060131
Fax: 22075238
Swift: sepbirthxxxx
India Office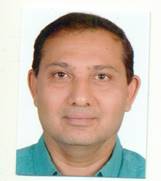 UTTARA IMPEX PVT. LTD
Uttara House, 2, Wellesley Road, Camp,
Pune - 411001, Maharashtra (India)
Tel. : +91-20-66099300
Cell : +91-976-4590022
Fax : +91-20-26114173
E-mail : sanjay.wadhwa@venkys.in


UAE Office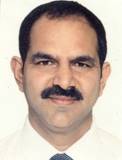 VENKY'S (MIDDLE EAST) FZCO
PO Box 54621, Suite East 4B 151
Dubai Airport Free Zone, UAE
Tel. +971-4-2045137, +971-4-2045138
Cell : +971-155-3646951
Fax : +971-4-2045139
E-mail : sanvenkys@yahoo.com